Your reports for decision making are readily available
Costbucket automates your business processes making it easy to access real time information for management decision making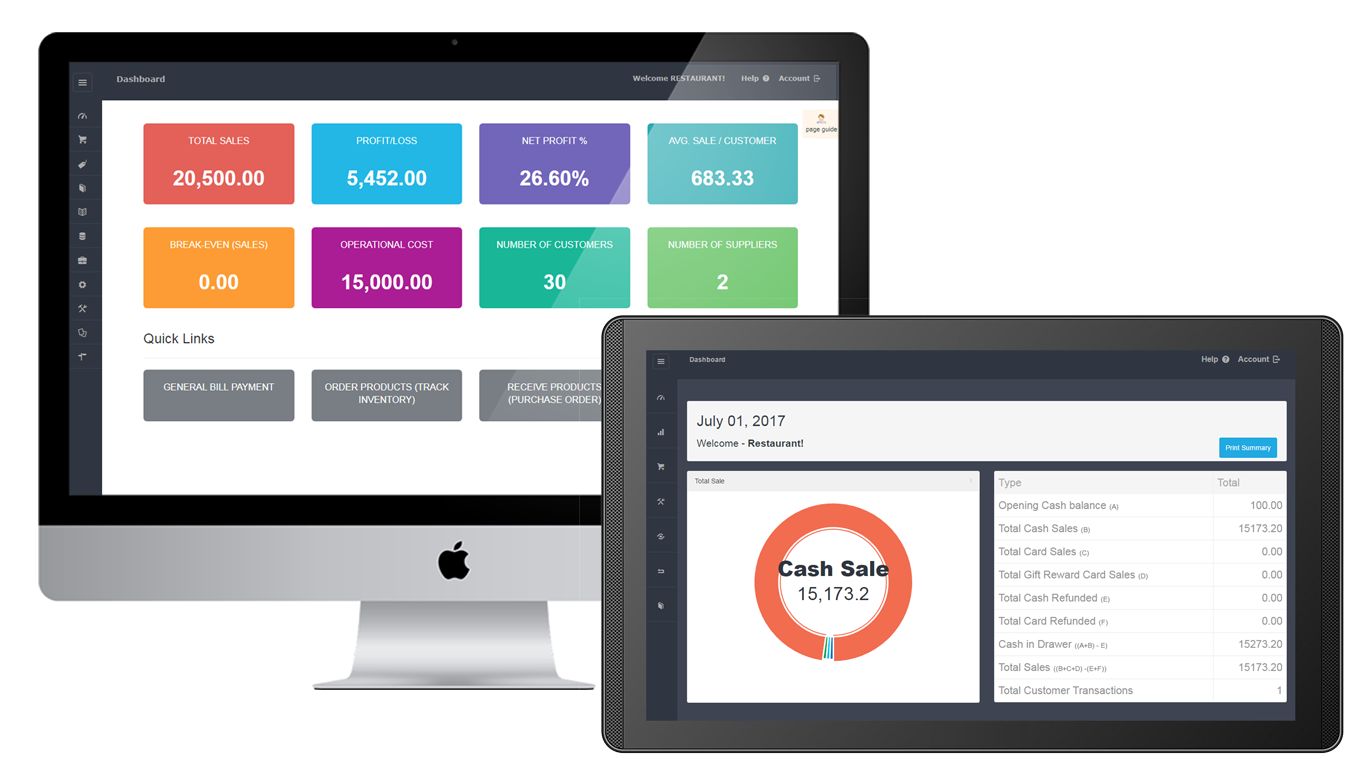 Whatever the business, Costbucket is suitable for supporting black owned businesses in retail, restaurant, and service sector. We're here for you!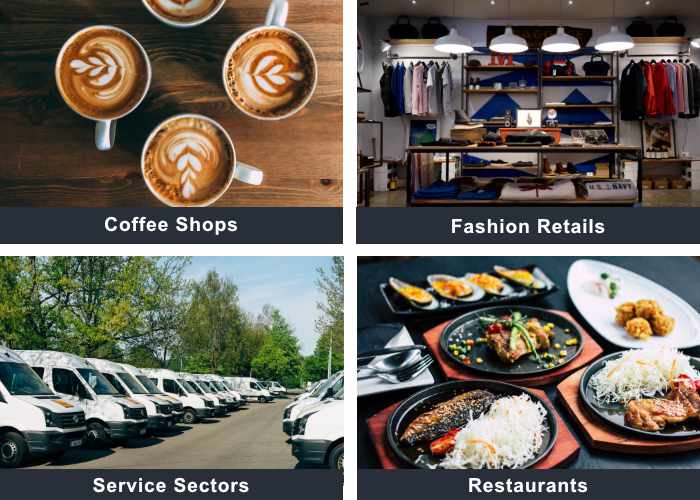 Our software is the perfect solution for your business, whether you need to manually create quotations, sales orders, or invoices. You can process automated sales transactions at the point of sale in a restaurant, food truck, large retail store or small shop Costbucket can help you save time and money with its fully automated solution to improve efficiency Explore now how we can help your business
Everything you need to manage and grow your business to the next level.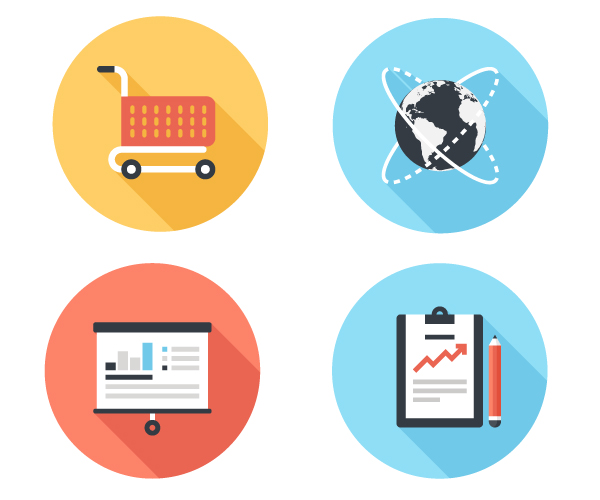 Sell – Easily process sales transaction in Costbucket POS
Manage – Track unlimited products at multiple sales location
Report – Detailed Sales Reports to assist with management decision making
Grow – Capture customer information for marketing
Costbucket cloud accounting let you manage your business and help you take it to the next level.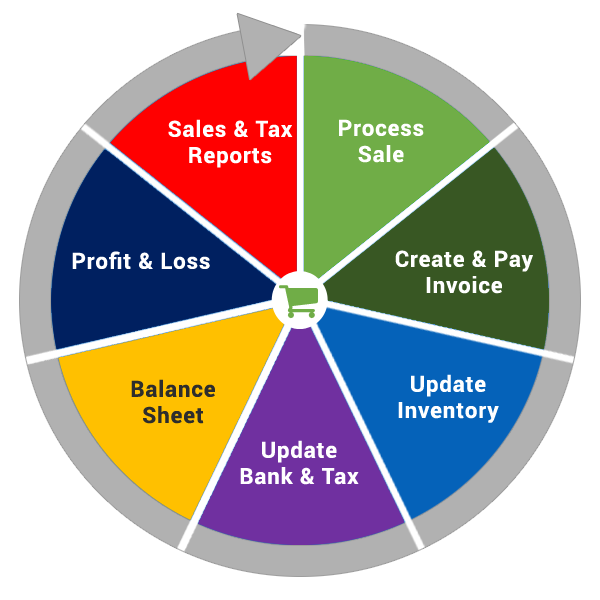 Invoice – Create Sales Orders and invoices
Customers – Get to know your customers, track and manage their sales
Inventory – Manage unlimited products
Suppliers – Easily create purchase orders and suppliers
Report – Over 60 real time reports to manage your business including Profit & Loss, Balance sheet, sales tax report
Costbucket is a cheaper alternative to stand alone cash registers
and unconnected accounting software solutions
We offer fair pricing – no matter which option you choose, we have more features than the competition and at a lower price! Our offerings start from as little as US$19 per month for 1 users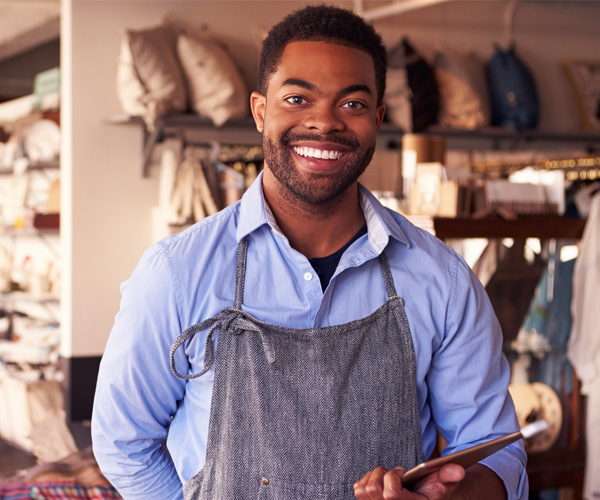 "Since we implemented Costbucket, we no longer process sales from codes and cheat sheets with many assigned to miscellaneous. We have every product loaded, sold and tracked in Costbucket with detailed visibility on sales by product, category, per day, week, and month.
The employees love it and the best thing is not having to go home to prepare reports anymore"
-Dave, New York.
3 Simple Steps to Get you started
1
Sign up
Sign up for a secure Costbucket account and apply for merchant account or connect with Stripe
2
Select Product
Select your desired plan and number of users
3
Set Up
Configure payment processing and setup your accounting
With Costbucket you do not need expensive traditional bulky hardware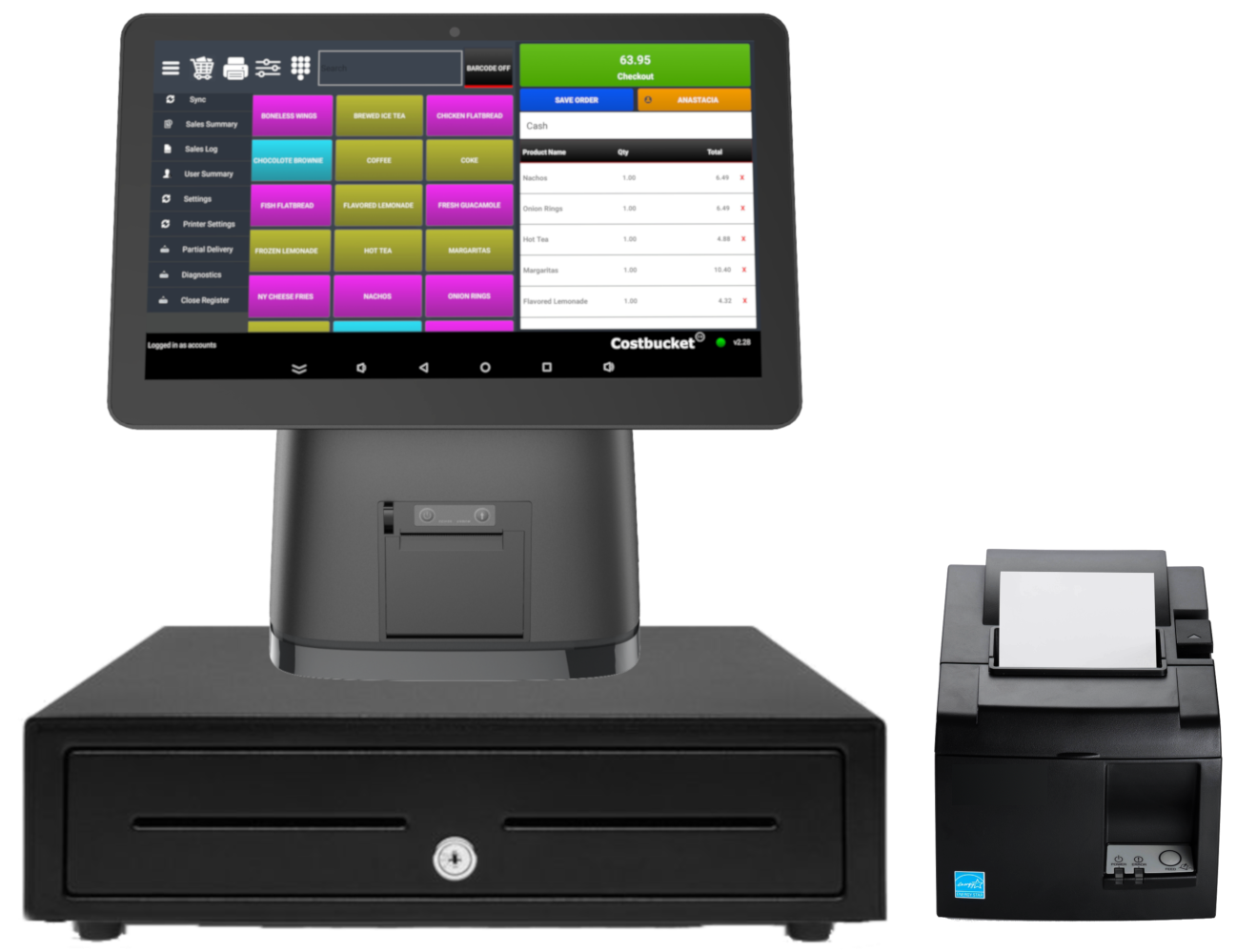 Our software is the perfect solution for your business. Process sales in store or mobile at a trade show or client office. With each sale, Costbucket automatically updates the inventory, financial records and reports for decision making. Explore now how we can help your business.
Order your Costbucket kit today Visit our
Store
to explore options.
Take control of your business.
Costbucket POS is international
Available in North America, Canada, UK and Caribbean