How to process a manual discount or modify product price?
Add products to the cart then long press on any product in the cart and you will see a pop-up option. Change the price and click Process.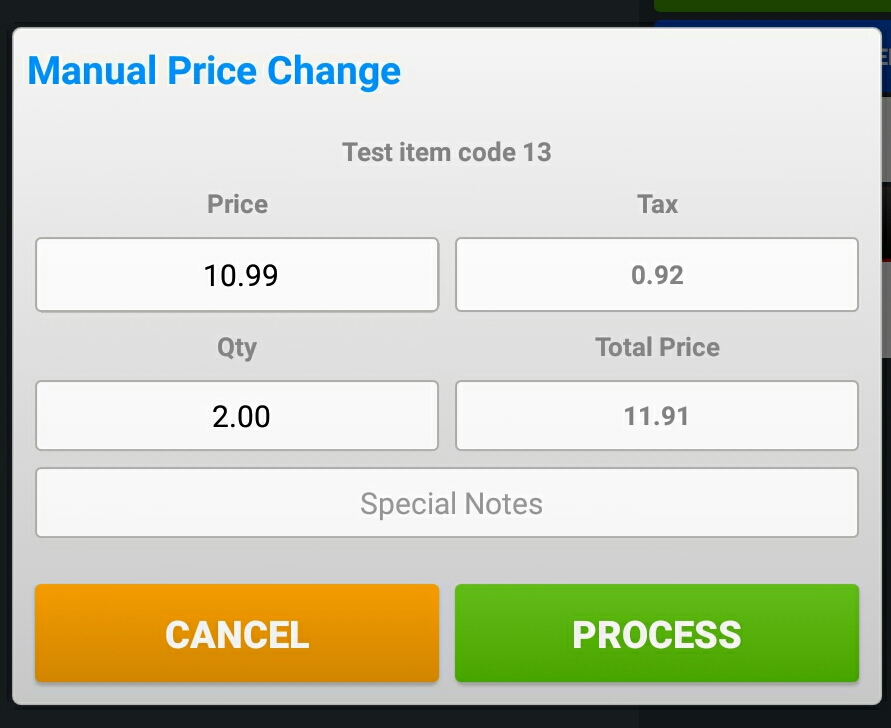 All product price modifications and manual discounts are logged as a discount in the cloud analysis section of costbucket when viewing transactions.