3. How to process a Customer payment manually in the cost accounting software

Processing a manual customer payment for an outstanding invoice.
Steps:
Log into your main accounting and navigate to Cost Accounting.
Search for Sales on the top left menu.
"Enter Customer Payment".
Accounts receivable is the outstanding debt owed to the company by its customers. To view the balance outstanding by an individual customer, go to the customer management in the cloud cost accounting software,
Select a customer and on the menu click inquiry
On the drop-down select transaction inquiry.
List of all transactions processed since a specified day will display including the balance outstanding.
To add a customer payment received for an outstanding invoice go to the main menu in accounting.
Select Customer Payments from the Sales Menu.
Select the bank account in the software where the payment should be deposited and recorded then click on the "Accept" button then search for the customer by name or code.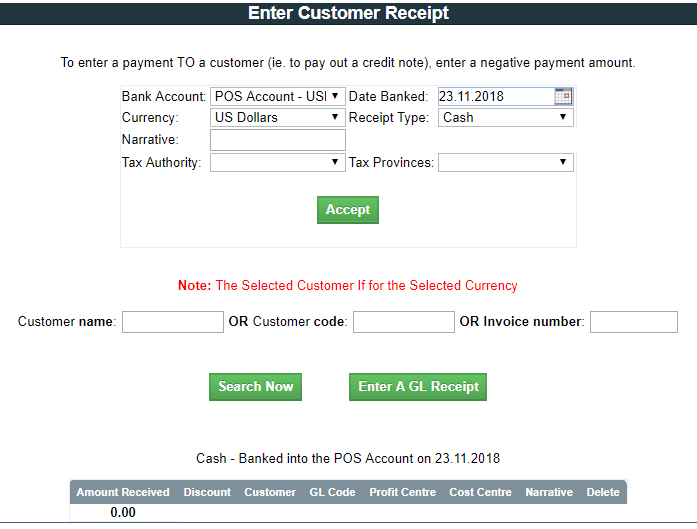 Once you have searched for the customer, add the payment information and click on the "Accept".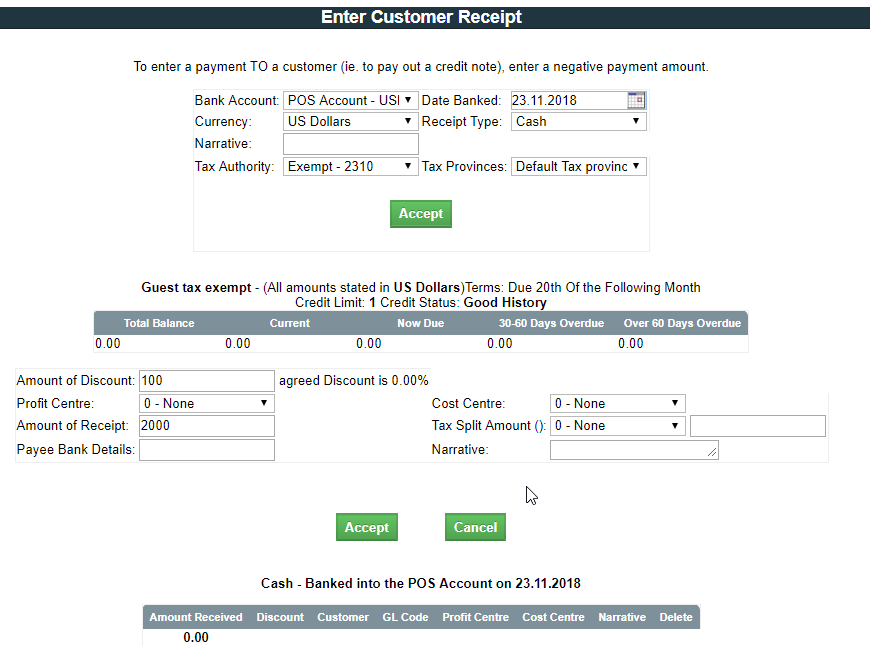 Repeat the process of searching for multiple customers and add the payment received. Once completed, click on the "Accept and Process Batch" button to process the multiple payments.