How to close the cash register.
On the left menu, navigate to the button where it says close register. Input total cash in the drawer.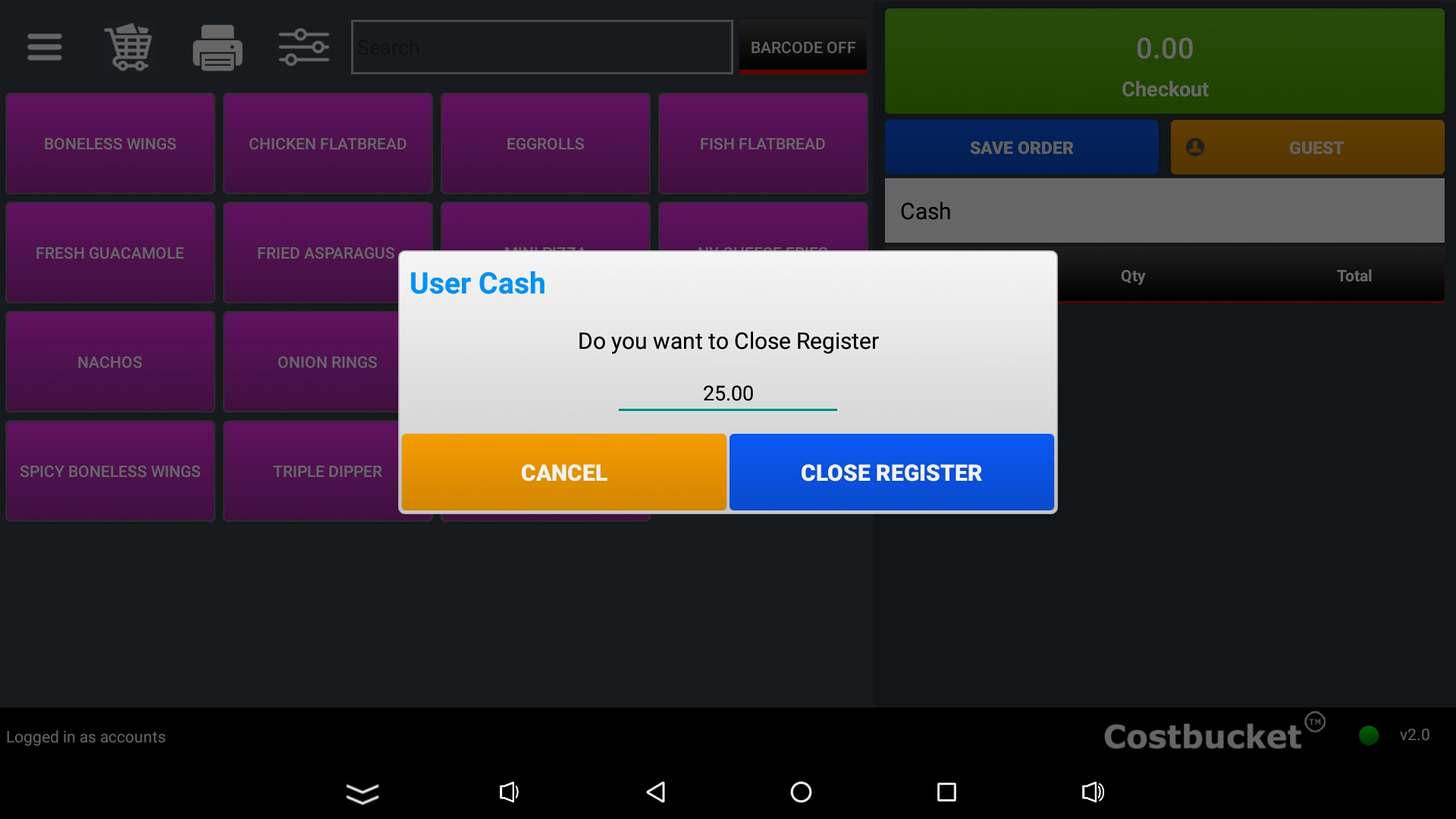 Summary sales report with any differences will be provided in a popup. You should then log into your Costbucket Cloud Account and select Analysis to view the summary received from the POS.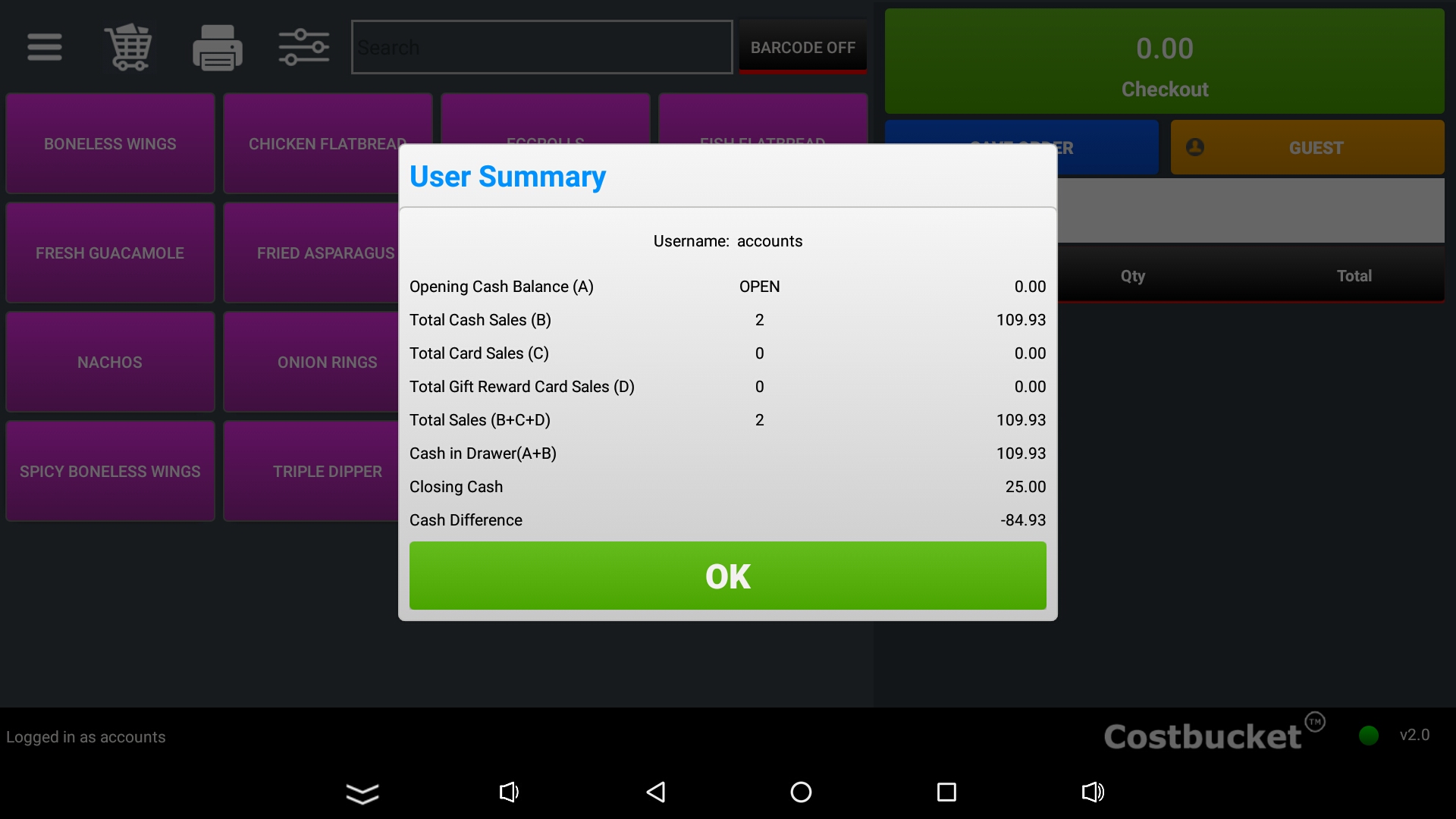 When using Costbucket you should always add your opening cash in the drawer to ensure the calculation of cash difference works correctly.

At the end of the day, the business should compare the total sales from each user summary with the sales (terminal) summary for the day. The total terminal summary should then match the summary in your Costbucket cloud account analysis report.

Important notes:
Total cash in the drawer does not equal total sales. Total cash in drawer includes opening cash deposited by the business
Total sales for the day processed by the POS is not equal to total sales for the business. Sales processed at the POS register include taxes collected and payable to the relevant tax administration. Example total POS sales = $50,000 of which $5,000 include Sales tax. Your profit and loss report will include $45,000 in sales for the business and your balance sheet will include $5,000 sales tax liability.
Multi-User POS Close Process

All cashiers/sales staff should close the register when not in use and print their user summary. When returning to work, they should always open the register once more. Costbucket allows multiple open and close per day per cashier. Failure to close the register will continue tracking their sales and upon returning to work, they will not receive an opening cash prompt. Depending on the business, some maintain a standard opening cash value for all cashiers example $250.00 and they transfer monies to a safe for security while others maintain all cash in the drawer for the day.

Example

Salesperson Restaurant processed $259.46 transactions with opening cash of $500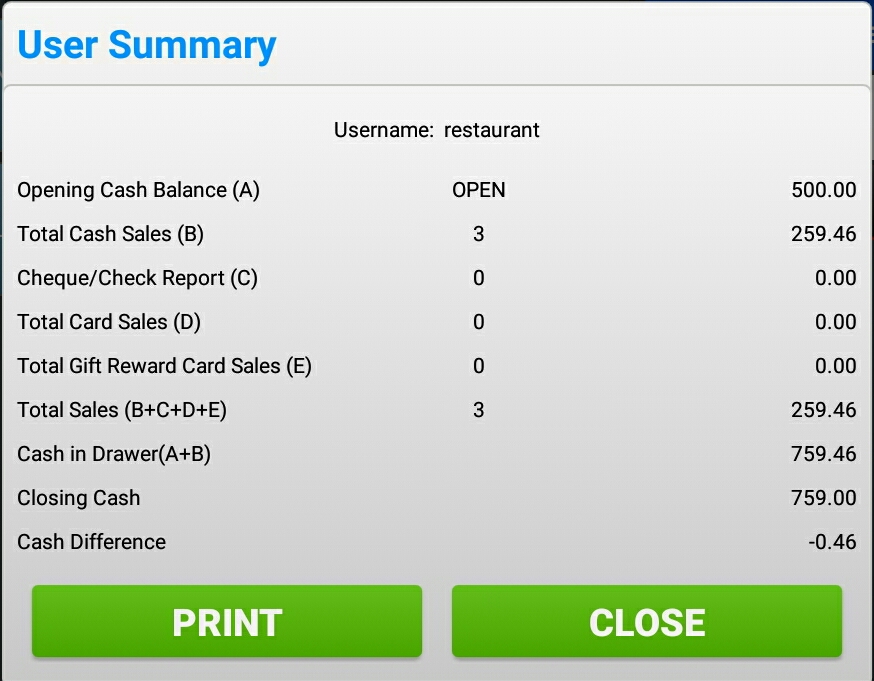 Salesperson accounts processed $286.74 transactions with opening cash of $500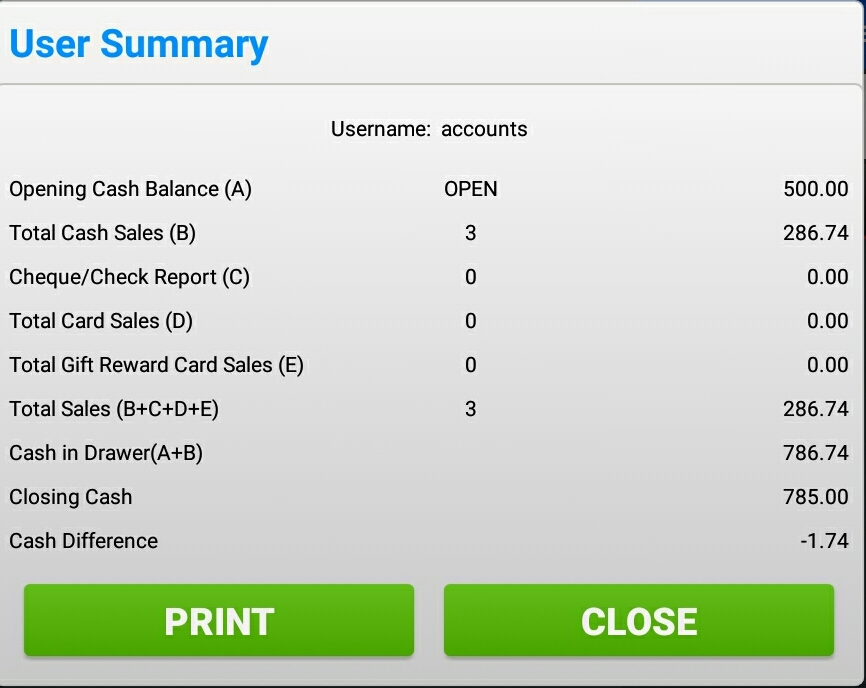 Total Sales Processed on the POS for the day is $546.20 including all salesperson transactions.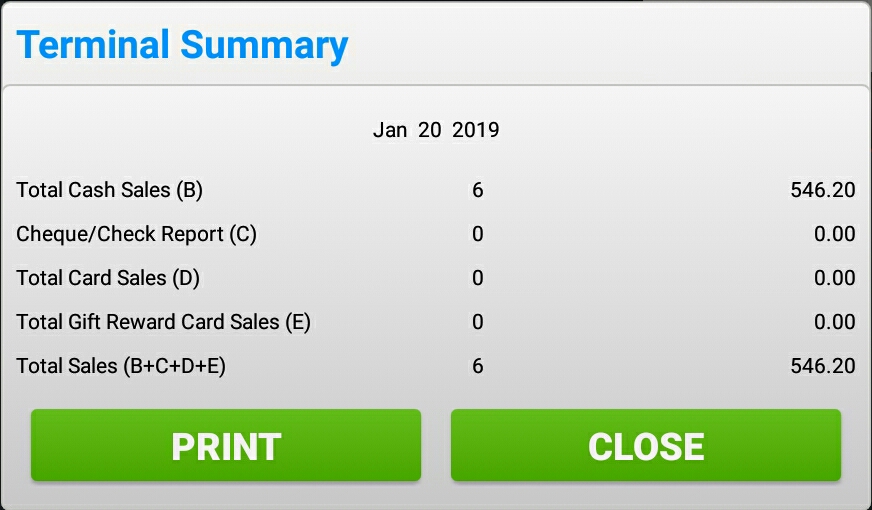 To reconcile with Costbucket, you then need to log into your cloud account and select Analysis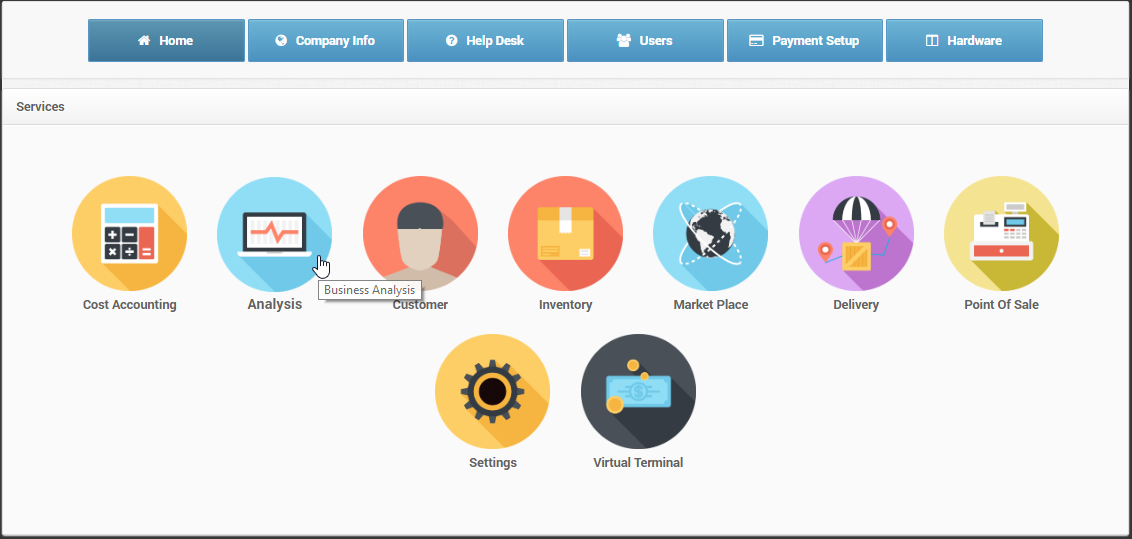 Total Sales transactions received from the POS terminal including breakdown to show the number of paid and unpaid transactions by salesperson and the list of transactions processed.