Costbucket POS is driven by Costbucket Cost Accounting. All products, categories, prices, customers, discounts, are pulled from Cost Accounting and made available for sale in the POS. To set up and configure the POS, you first need to set up the accounting module then return to point of sale and all data will be available.
Log into Sales – Start Selling Products


Enter Opening Cash value in the cash drawer then you will be directed to the POS screen.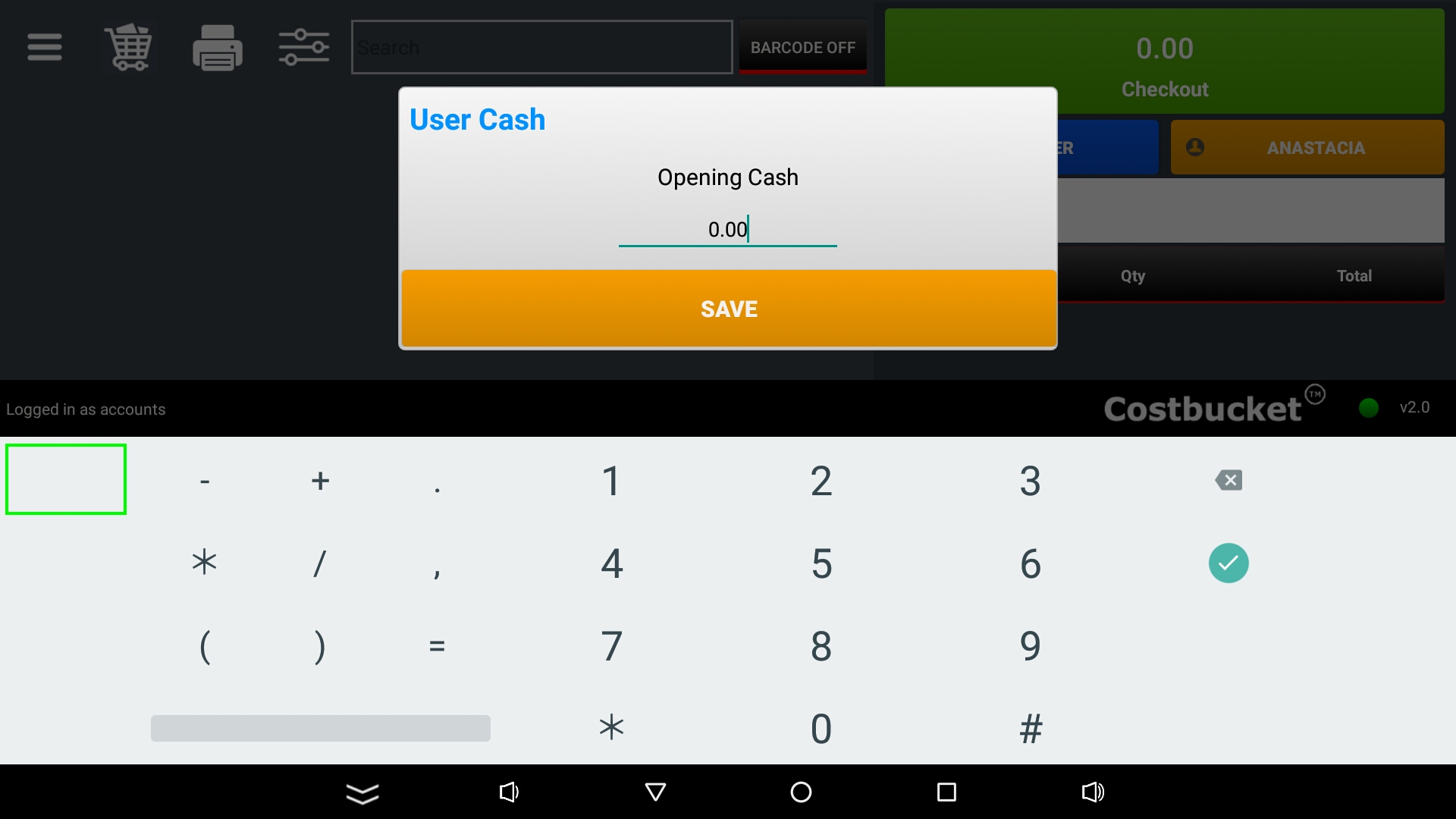 Menu – Top Navigation


3 strokes button – Left side menu
Shopping cart button – View Saved Orders
Print button – Reprint previous sales receipts
Toggle button – Open and close filter and category options
Keypad button – Product code input
Search box – search product by name
Barcode Button – turn barcode reader on and off
Menu – Left Navigation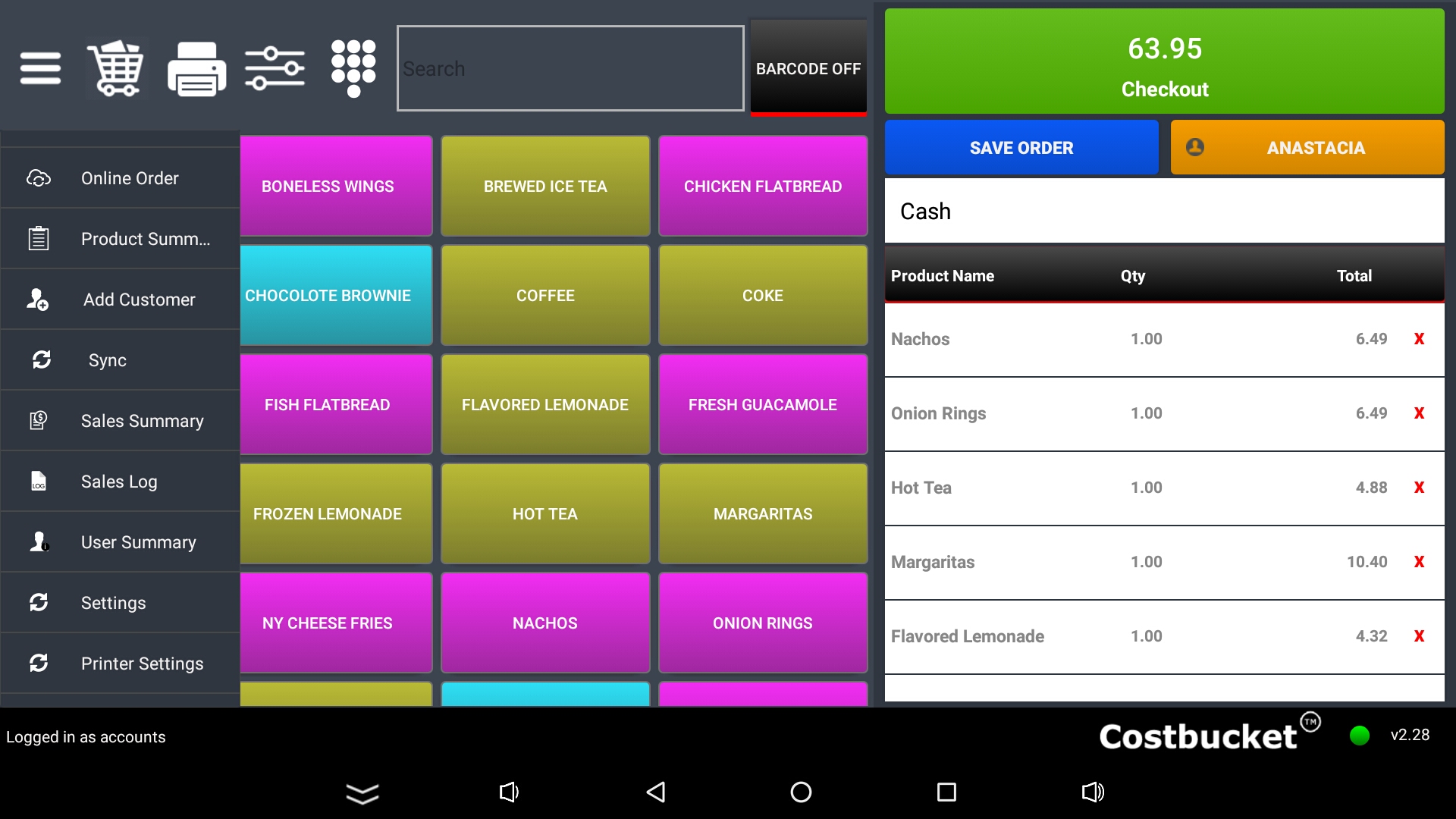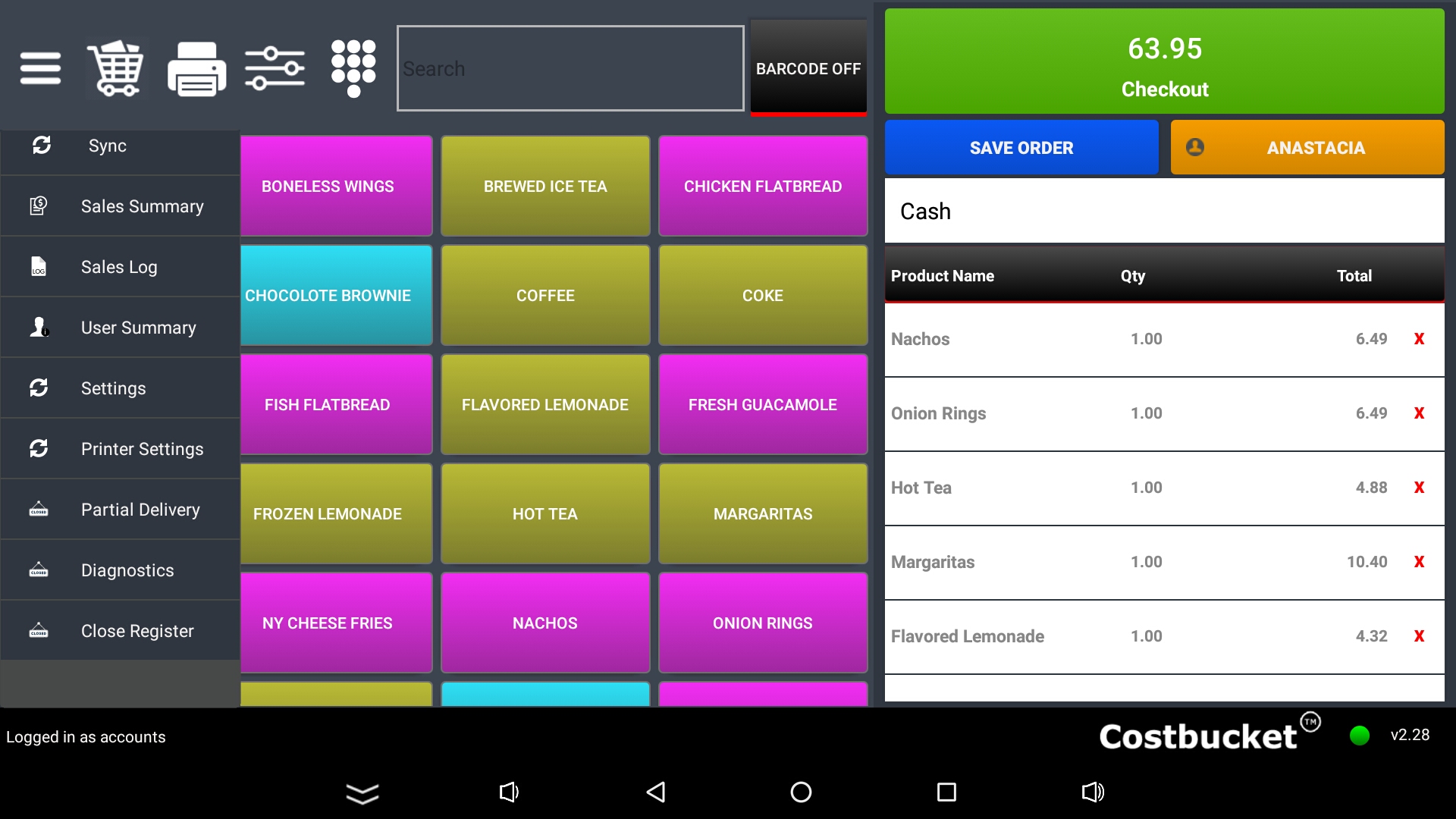 Online Orders – View internet sales orders as they are received.
Product Summary – View the days product sales
Add Customer – Log new customers in accounting
Sync – Update products, prices, description, discounts from accounting every morning.
Pay Balance – Update a customer account with the value collected for a previous credit sale
Refund – Process customer refunds by searching for the specific invoice by date or general produce using Manual input
Sales summary – View total sales summary from terminal for the day
Sales Log – View past 7 days log (Success, Failed and In process)
User Summary – View sales per active user session
Settings – General Settings and Credit Card machine configuration
Printer Settings – Connect printer using Costbucket printer or third party printers. To activate to use Costbucket Printer go to Settings and turn Costbucket printer to "ON".
Partial Delivery – Track bulk orders where the customer collects in a separate batch.
Diagnostics – Send Tablet data to Costbucket if there are issues with processing sales or reconciling at the end of the day.
Close Register – End of Day process to close a User session.